Welcome to Hunt'm Up Vizslas
Hunt'm Up Vizslas specializes in Vizsla puppies for the dedicated pet owner, upland bird hunter and field competitor. Our goal is to provide attractive, healthy and well tempered puppies that are as much a joy to live with in the house as they are to hunt over. Our Vizslas are proven hunters with excellent temperaments and easy going dispositions that make them awesome companions in the home. Whether you're looking for a great pet or a productive hunting companion, we have a pup for you!
Contact Us for Upcoming Litters!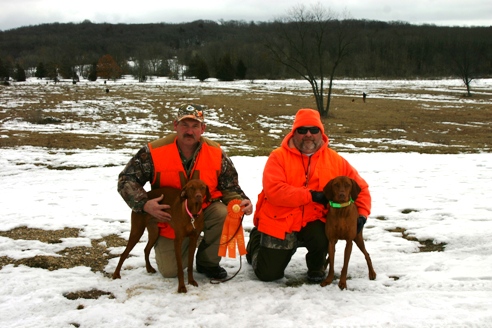 Congratulations!!!
To Freedom to Hunt'm Up Csabos CGC, JH & Hunt'm Up Feather Stalker JH on earning their Junior Hunt Title on 3/24/13 & 3/23/13 Respectfully.